My research paper got accepted as a landmark paper for the highly prestigious and exclusive Tiagong Investing Journal, an impact factor 12 journal. This means my research is likely going to change the face of tiagong investing for the world for decades to come.
ABSTRACT
Objectives: The aim of this study was to study the effectiveness of Tiagong investing as an investing methodology
Methods: A survey was conducted amongst 34,600 random anonymous investors. Survey participants were blinded and unaware of the trial. 4 options were given to all survey participants, who could only vote for 1 each. 1 choice was decided based on the vote popularity, adherence to investing conditions and relevance of comments. The timing of investments was also randomized i.e. the investor had no conscious choice of when to make the investments.
Results: After 13 months, a significant underperformance was found (-0.19; 95% confidence interval: -0.38 to -0.01). P value >0.05.
Conclusion: Tiagong investing as an investment methodology remains unproven over a 1 year time frame. More studies conducted over a longer time frame and in greater detail are required to ascertain it's usefulness in mainstream investing.
---
INTRODUCTION
Tiagong investing remains an extremely popular investing methodology worldwide, especially amongst the retail investors, with it's ease of use, widespread adoption and relatively easy execution. Yet, there has been no concrete study on it's effectiveness and results. Incidents of outperformance against a passive index have been sporadically mentioned, particularly in the online space and in the physical coffeeshops, but none have been verifiable with actual data and little evidence exists to support it's widespread use amongst retail investors, despite it's popularity.
MATERIALS AND METHODS
A random poll was conducted on InvestingNote amongst 34,600 blinded participants on the 22nd Novemeber 2020 (https://www.investingnote.com/posts/2140160):
This methodology of poll conduction was recently made popular by Elon Musk (Musk et al, 2021)
The respondent population was randomized and blinded.
Each respondent was given certain criteria, and they chose based on their interpretation of said criteria, own personal preference, personal due diligence, and for some, probably some tiagong investing within the poll for tiagong investing, like an Inception of sorts.
Following the conclusion of the poll, actual real capital was allocated to Frasers Centrepoint Trust (FCT) at various intervals, accumulating 120,000 shares as a result:
30/11/2020 – 20,000 shares @ $2.30
10/05/2021 – 20,000 shares @ $2.41
22/07/2021 – 20,000 shares @ $2.47
30/07/2021 – 20,000 shares @ $2.39
20/08/2021 – 20,000 shares @ $2.36
27/12/2021 – 20,000 shares @ $2.25
Dividends were received on 2 occasions:
28/05/2021 – $1,012.80
29/11/2021 – $6,089.00
The total cost of the 120,000 shares, inclusive of all commissions and fees paid was $284,472.22
Total dividends received: $7,101.80
Average cost per share, inclusive of all fees and dividends received: $2.311
Market price of the FCT share at the point of this paper submission: $2.3
Capital gains = 0.00%
STI ETF (from 30/11/2020) = +10.63%
Outperformance/Underperformance = -10.63%
DISCUSSION
The investor executing the trades (TTI) had no bias (no DD done prior to placement of the share purchases) and relied solely on the power of Tiagong Investing.
However, it should be noted that the study design was planned for a holding period of 3 years, as stated in the inclusion criteria. Despite underperforming a passive index, it remains to be seen if this relative underperformance holds at the conclusion of the stated time frame.
CONCLUSION
Tiagong Investing results over a 13 month time period has proven to be significantly ineffective.
More research is needed to determine if Tiagong Investing, despite it's widespread popularity, can be utilized as a mainstay in the world of investing over a longer period.
ThumbTack Investor et al, 2022
ACKNOWLEDGEMENTS
The author would like to thank Team ThumbTack, the InvestingNote Team and InvestingNote participants for their support.
The author declares that there IS a financial conflict of interest in this study. Duh.
REFERENCES
Thumb, TI https://www.investingnote.com/posts/2140160, 2020
---
On a different note…….
and this is long overdue……..
I received this just before Christmas:
I thought I got chosen for Squid Games. Finally.
Blue colour somemore, means I am playing the game right?! Can win money right?
Gotta get slapped a bit first before entering, but no prob man, I think I can take it.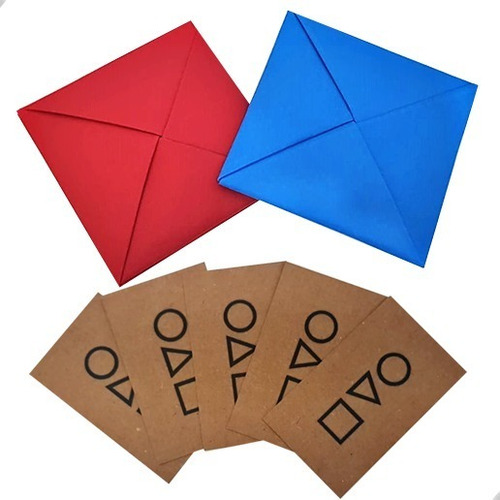 Turns out, it's a greeting card from a "Gganbu":
Shit. No more 45.6 billion won for me to win.
There is a nice log cake though.
Thank You, Kai Xiang (from uSMART Securities)!